Guayusa Pachamama Lavanda – organic certified guayusa with lavender – 250g
Ilex Guayusa
Ilex guayusa is a less known cousin of ilex paraguariensis known as yerba mate. The plant belongs to the family of holly trees. For centuries it's leaves have been used by Amazonian tribes to prepare stimulating infusions. Traditionally, the Indians would drink guayusa before hunting or during religious ceremonies. In recent years, guayusa is becoming more and more popular outside its native region. Pachamama is among the pioneering guayusa tea brands offering organic-certified products only. It means that it is produced under strictly controlled conditions without the use of pesticides and any chemicals.. It will be a perfect choice for those who care about their health!
Guayusa Pachamama Lavanda – organic guayusa tea with lavender
Pachamama Lavanda is a delicious combination of Ecuadorian guayusa and aromatic lavender. Provencal herb is famous for its incredible fragrance, which goes perfectly with the delicate aroma of fresh guayusa. It is worth adding that lavender is used in the production of oils with antiseptic properties and cosmetics. Thanks to its delicacy, an infusion based on lavender and guayusa will soothe your senses and help you forget about the hardships of everyday life. At the same time, it will provide us with a large dose of caffeine in a completely natural version.
Guayusa Pachamama Lavanda and its properties
Great stimulation effect. Each cup of guayusa tea contains up to 3% of pure caffeine, which makes it one of the most energizing drinks available!
Positive effect on cancer prevention and cardiovascular support. All because of the huge content of antioxidants. There's twice as many of them as in green tea famous for its antioxidant properties!
Perfect source of l-teanine which stabilizes mood and improves concentration.
Rich in vitamin C, D and calcium, magnesium, zinc, potassium and chromium.
It stimulates metabolism and can help lose weight.
In the culture of Ecuadorian and Peruvian Indians, guayusa is credited with influencing the experience of lucid dreams.
Guayusa Pachamama Lavanda – preparing an infusion
There are two ways of preparing guayusa tea infusion:
Put 2-4 tablespoons of guayusa into a 200-300 ml cup. Add boiling water. The infusion will be ready in around 5 minutes.
Put 3-4 tablespoons of guayusa into a dish with boiling water (approximately 500 ml). The infusion will be ready after 2-3 minutes of boiling.
Thanks to its delicate flavour, guayusa combines perfectly with fruits, juices, sugar and herbs, including yerba mate. It can be served both in hot and cold form.
Guayusa Pachamama – ingredients:
ilex guayusa, lavender, bluebottle petals.
Additional information:
Pachamama guayusa tea is the product of organic farming. Certificate: PL-EKO-02 (Non EU agriculture).
Products containing nuts are made at the plant. We make every effort to ensure that allergens are packaged as quickly as possible. However, we cannot 100% guarantee that the product will not contain traces of allergens
Net weight

:

250g

EAN [eng]

:

5902701427511

Additional Information

:

The product may contain nuts, cereals.
component_projector_warranty_noGW
GW 12
2020-09-16
Guayusa Pachamama is one of the pioneers of organic guayusa in Europe. In our offer, we have a few various versions with different additions - each of them is really amazing! Today we are proud to introduce you to Guayusa Pachamama Lavanda - the blend of guayusa and lavender which will seduce everyone with its beautiful scent!
2020-09-23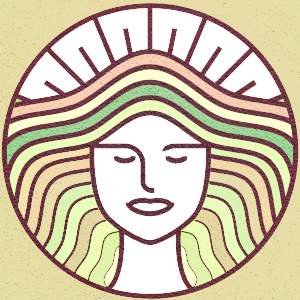 We are sure that many of you wonder why our brand is called Pachamama. It is the name of a goddess that has been worshipped for hundreds of years and is still a very important part of South American tribes' culture. Read and find out more about the patron of our guayusa!
2020-10-13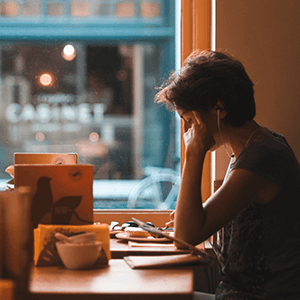 Although guayusa infusions are still in yerba mate's shadow, they have been used for hundreds of years. Why did Indians appreciate guayusa and how can it be helpful to students? You can find it out from the article below!