Guayusa Pachamama Menta Limon 25g
0,89 £
Net weight

:

25g

EAN [eng]

:

5902701427405

Additional Information

:

The product may contain nuts, cereals.
component_projector_warranty_noGW
GW 12
2020-09-30
Recently our brand launched a new flavour of organic guayusa. Pachamama Menta Limon is a unique combination of Ecuadorian species of the holly and refreshing taste of mint and lemon. How good is this unusual mix? Keep reading!
2020-11-04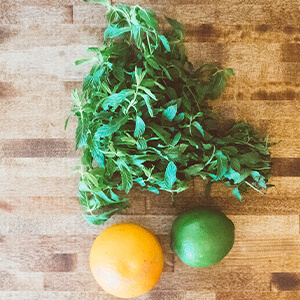 There is no need to introduce guayusa to anyone - this Ecuadorian sister of yerba mate gains more and more popularity in Europe. Today we will introduce a refreshing blend of guayusa, mint, and lemon. What properties does Pachamama Menta Limón have?